Tap on "Charts"
Tap on "Gear" sign on top left-hand corner
Select "Mode/Chart Type/Trend/Oscillator"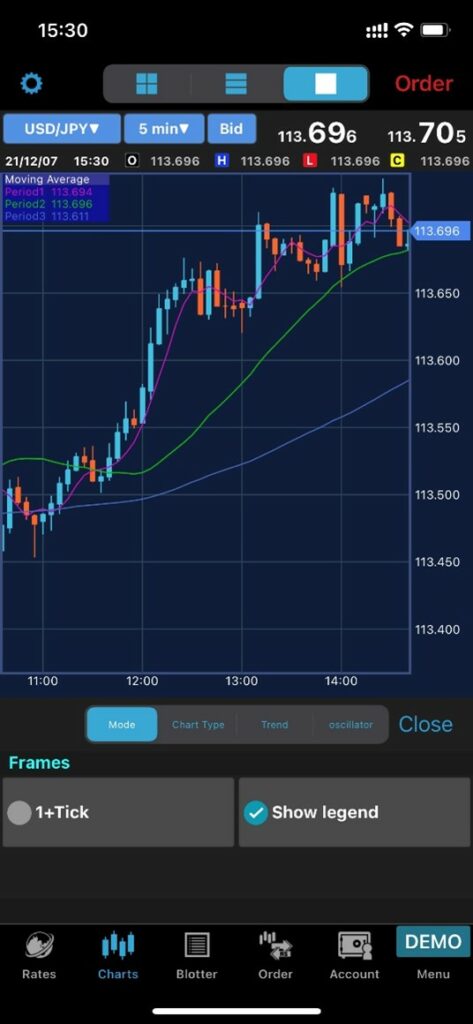 Set 4 Charts
Click the "Settings Icon" on the upper left of the platform
Select "Currency Pair" or "Period"
Click "OK" on the top right of the platform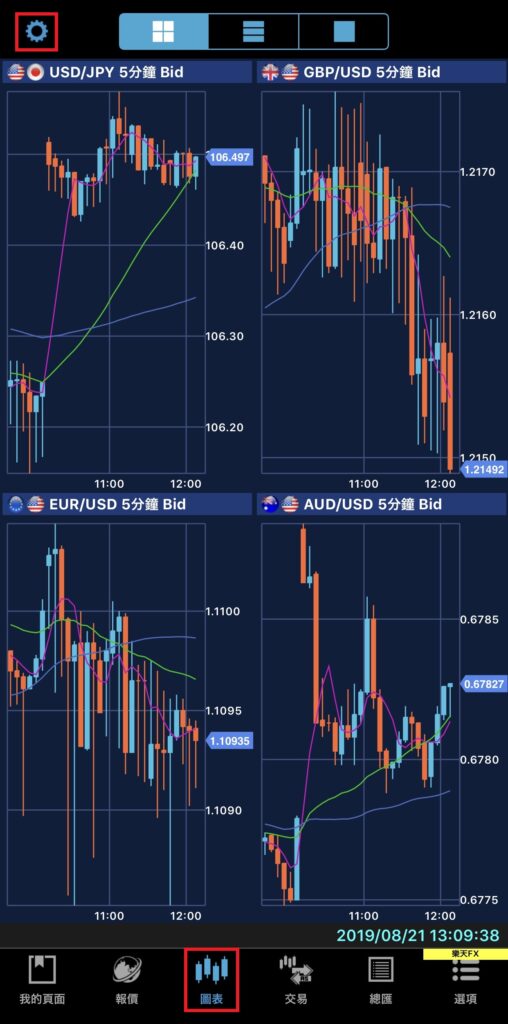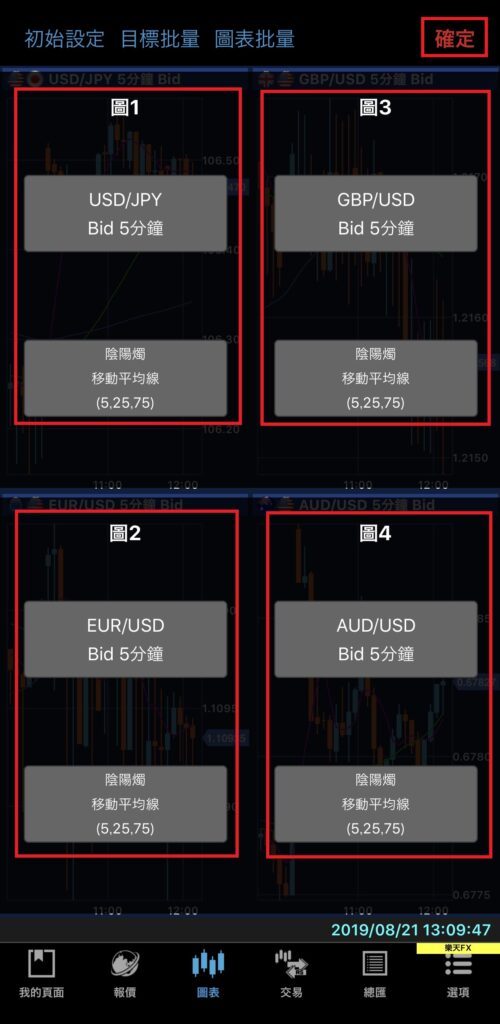 Add Trend/Oscillator
Provide 12 technical indicators, including 6 trend indicators and 6 oscillator indicators.
6 trend indicators:
Moving Average (MA)
Exponential Moving Average (EMA) 
High and Low 
Bollinger Bands 
Ichimoku Balance 
Parabolic 
6 oscillator indicators:
Moving Average Convergence Divergence (MACD)
Relative Strength Index (RSI)
Stochastic
Slow Stochastic
Dynamic Index (DMI)
Rank Correlation Index (RCI)
Go to a single chart
Click the "Settings Icon" on the upper left of the platform
Click and select the "Trend"/"Oscillator" indicator in the lower setting bar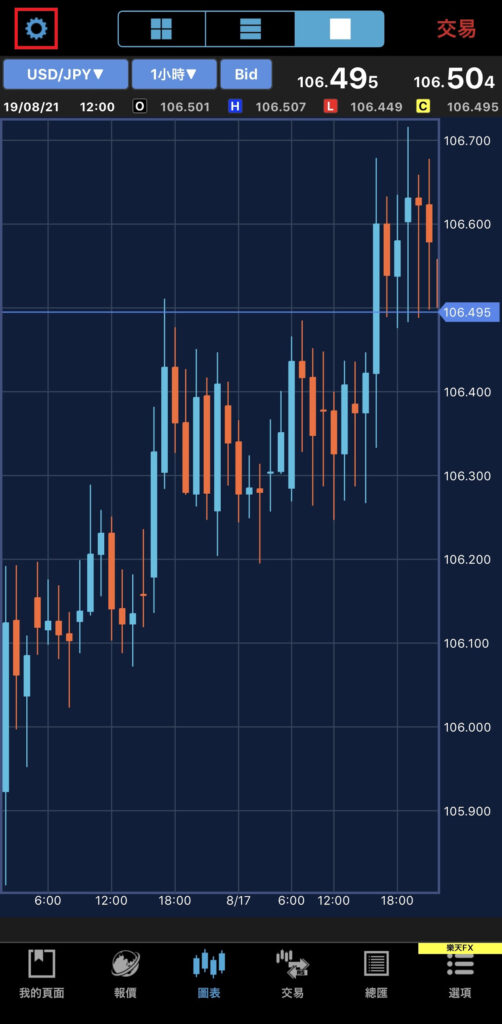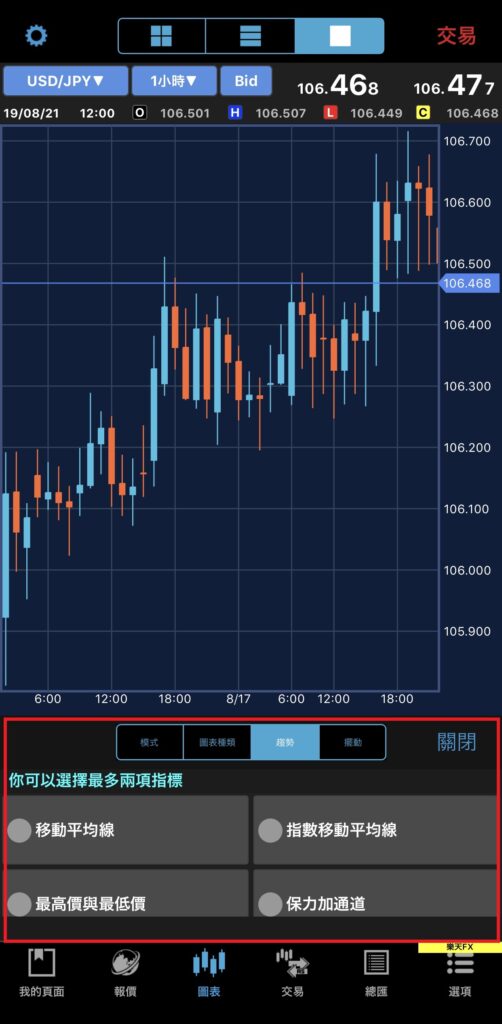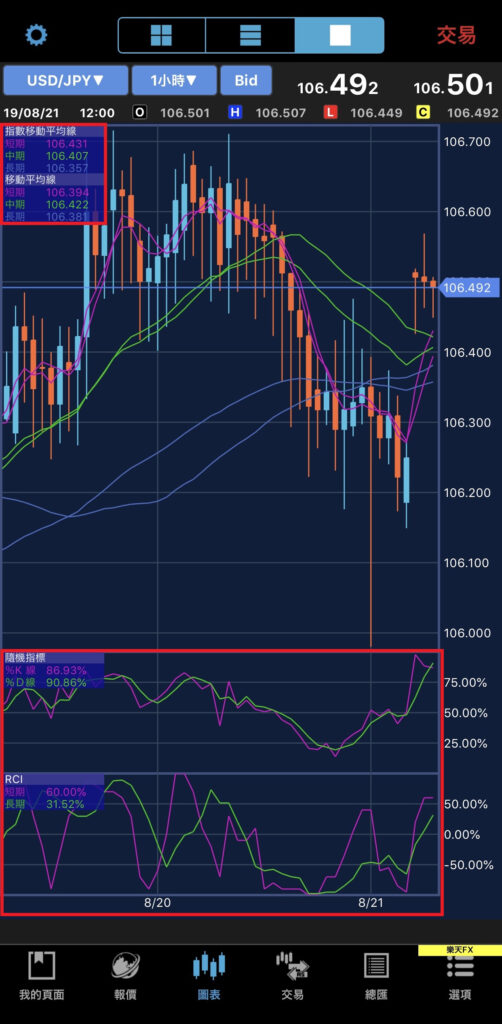 Turn Show Legend on or off
1. Click the "Settings" icon on the upper left corner
2. Press "Mode"
3. Select to turn on or off "Show Legend"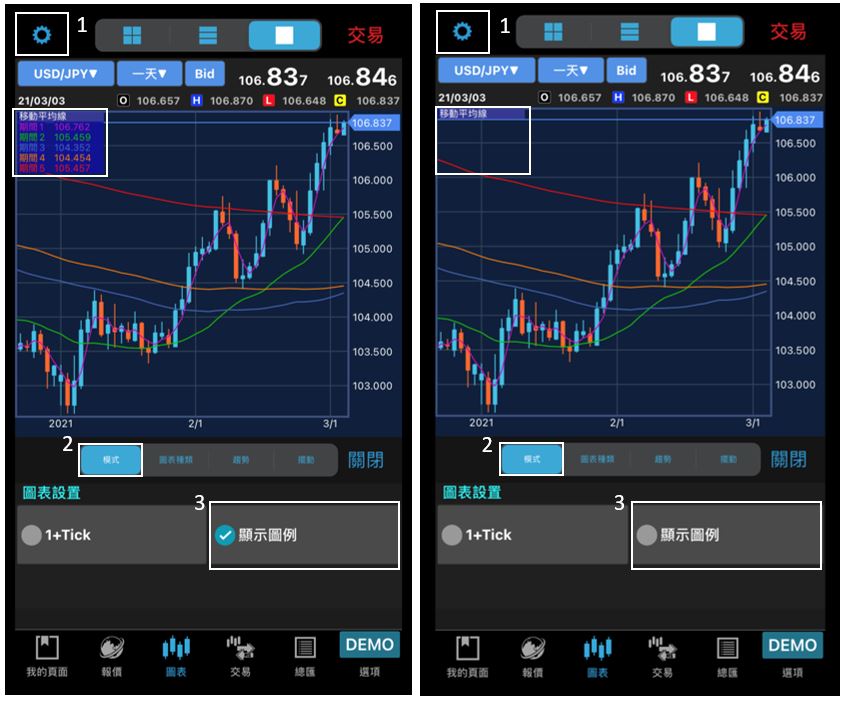 Add Trendline
1. Long press the screen in the state of a single chart
2. When the screen turns green, drag the trendline to the range you want to cover
3. Click on the trend line and drag to adjust its position.
To delete the trendline, please click "Delete"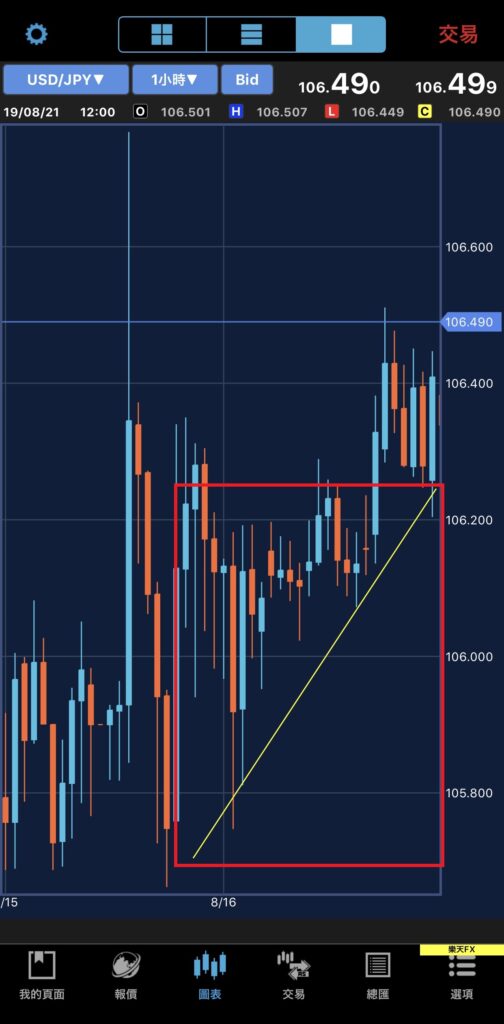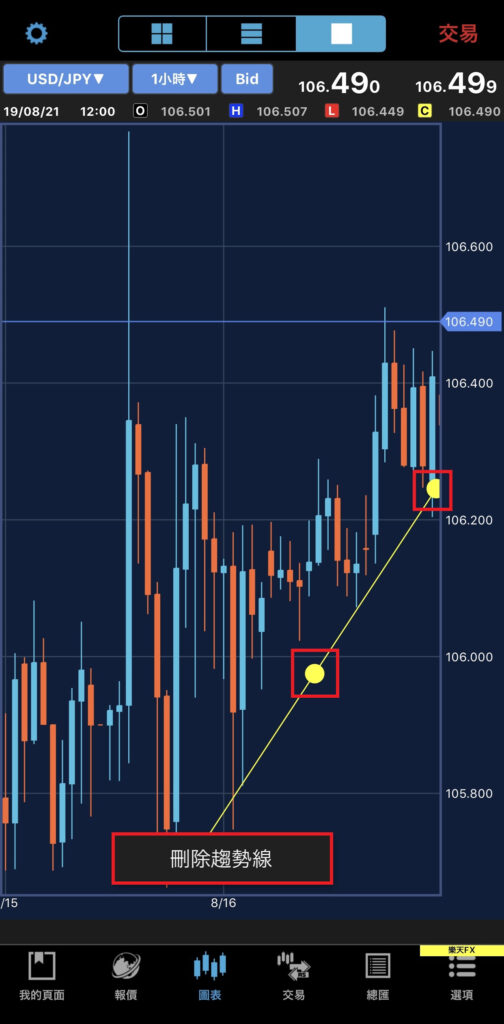 Create Order
1. Go to a single chart
2. Click "Order" at the top right of the platform
3. Select the order type. For details, please click here to browse.
Before creating an order, press "Trade Settings" to release the "Security Lock"