With Mypage, you can customize the iSPEED FX screen to display rates, charts, market news, order functions etc. as you like and save up to 5 screens.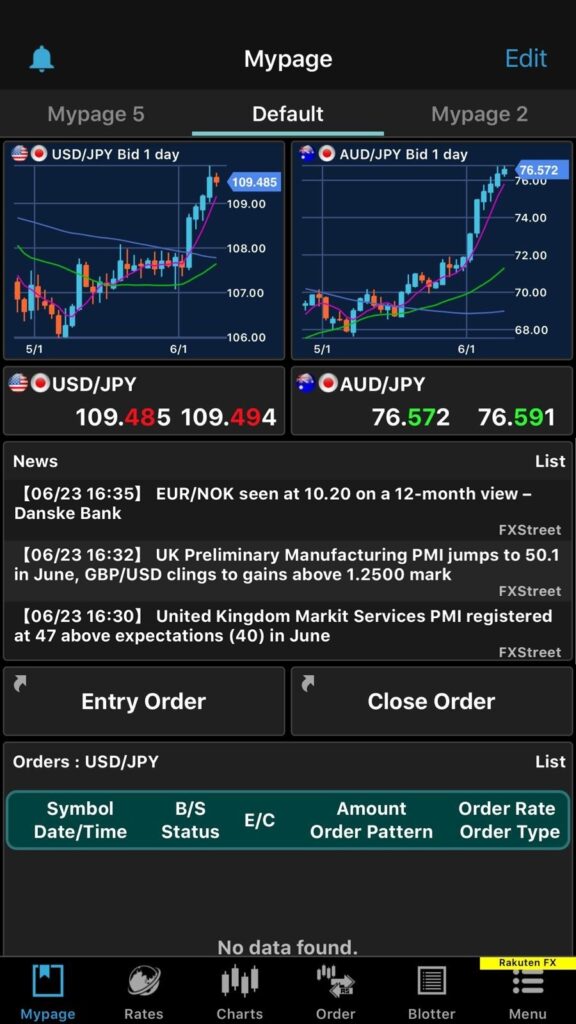 How to edit a new Mypage:
Swipe to Mypage2, tap "Edit" at the top right corner.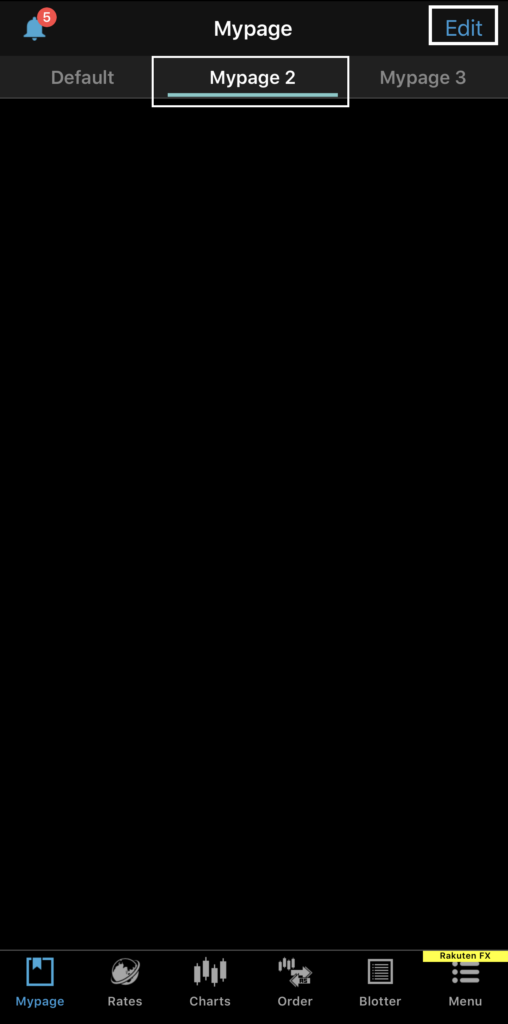 Tap "+" to add a new panel. (You can also change the name of "Mypage2")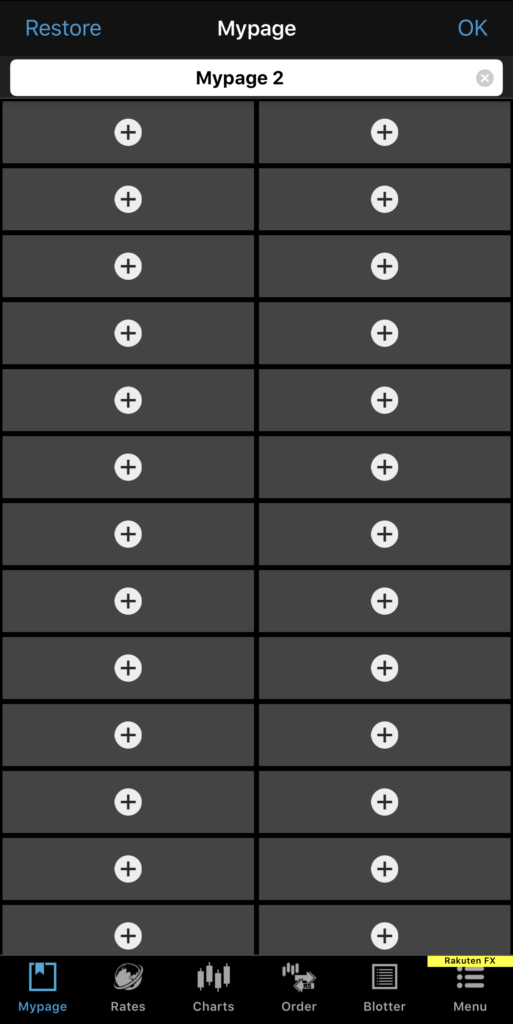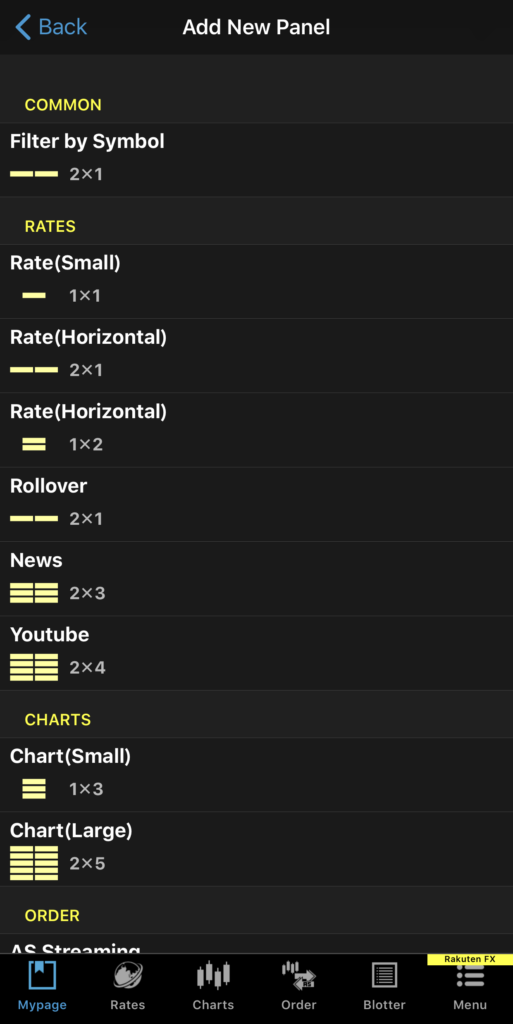 Tap "Settings" icon to select symbol, tap "delete" to delete the panel.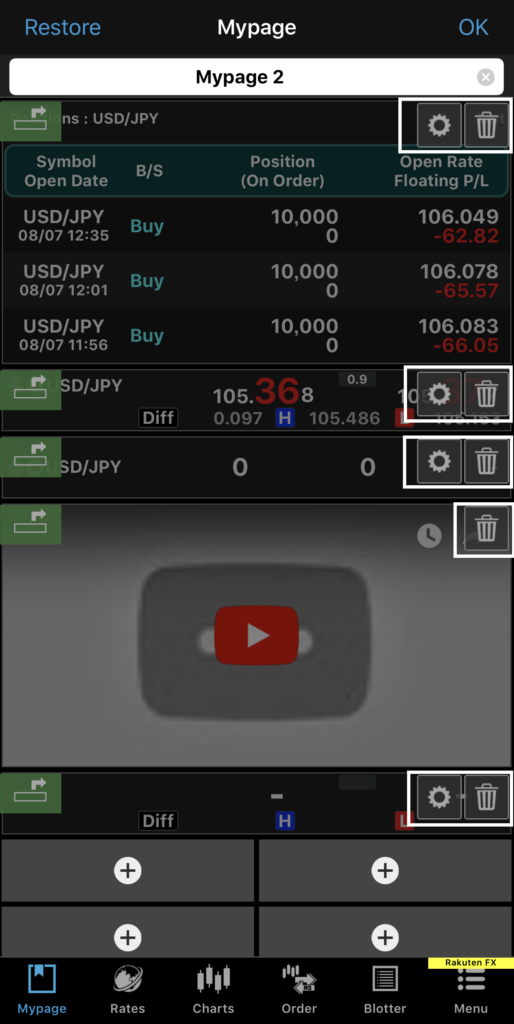 Tap "OK" at the right top corner after editing.