Login to iSPEED FX platform, you can access to the real-time price rate and rollover for each currency pair.
FX RATES
There are two different layouts of price rate and information.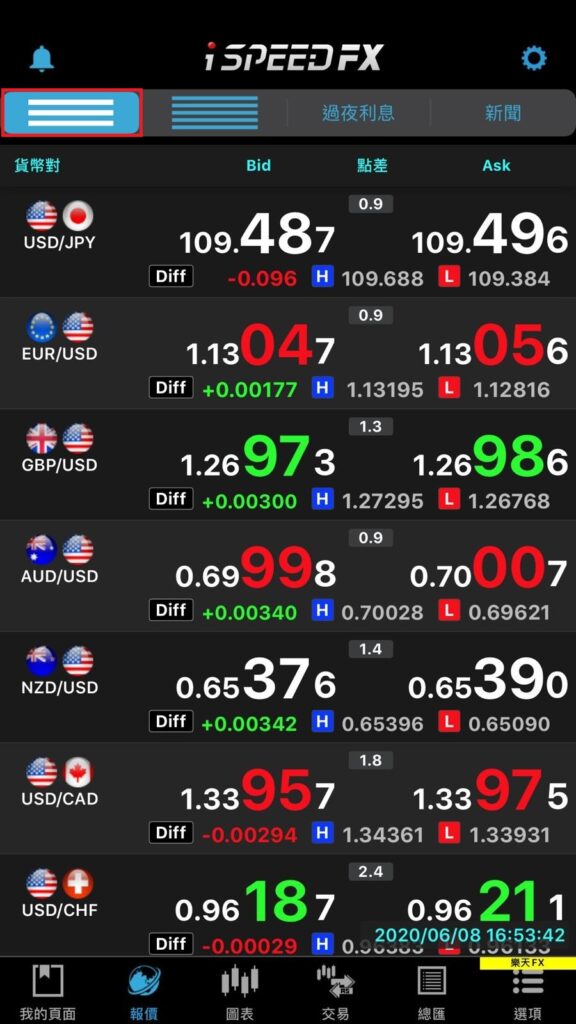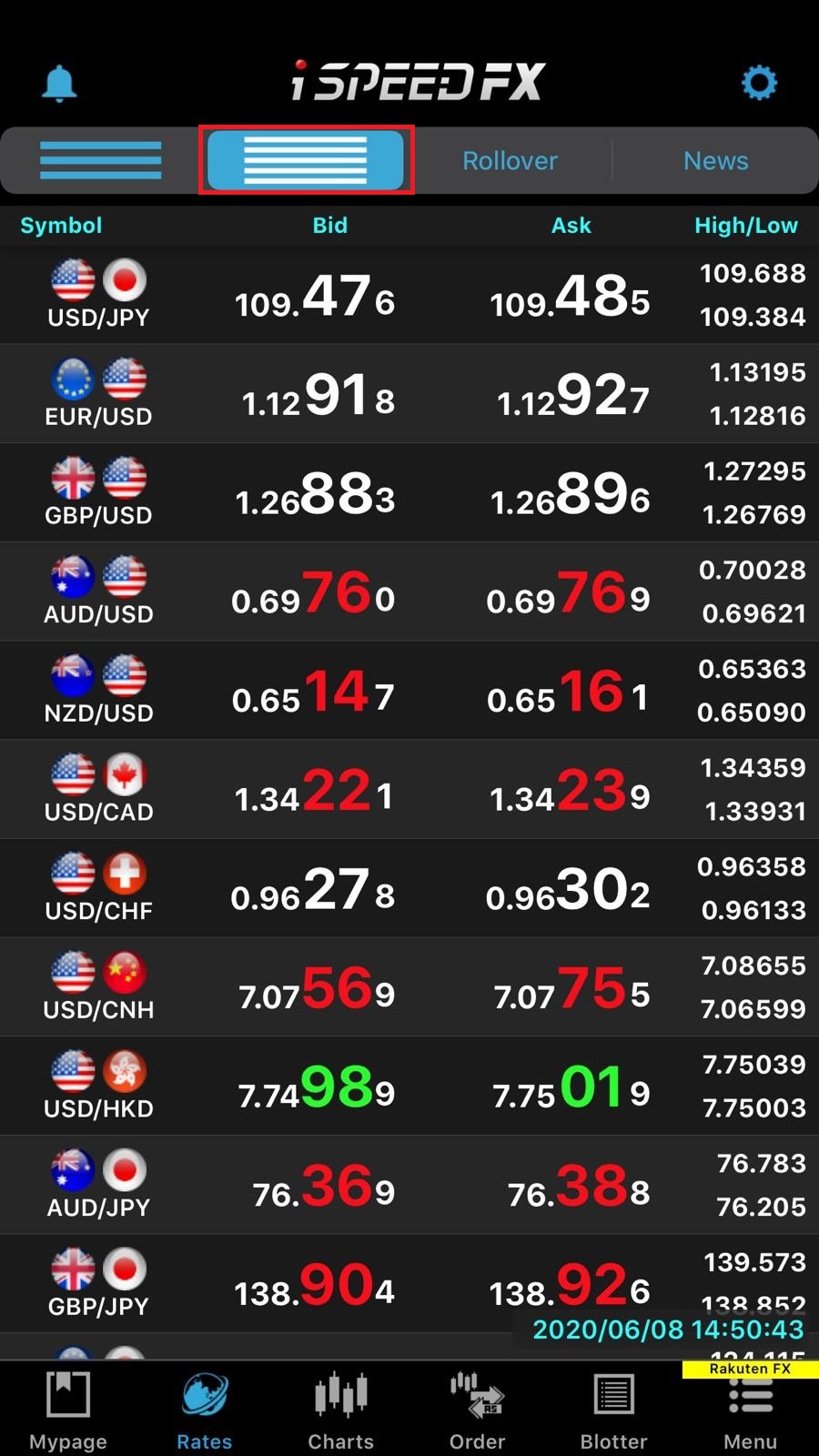 ROLLOVER
Rollover for each currency pair to be paid or earned based on 10,000 units.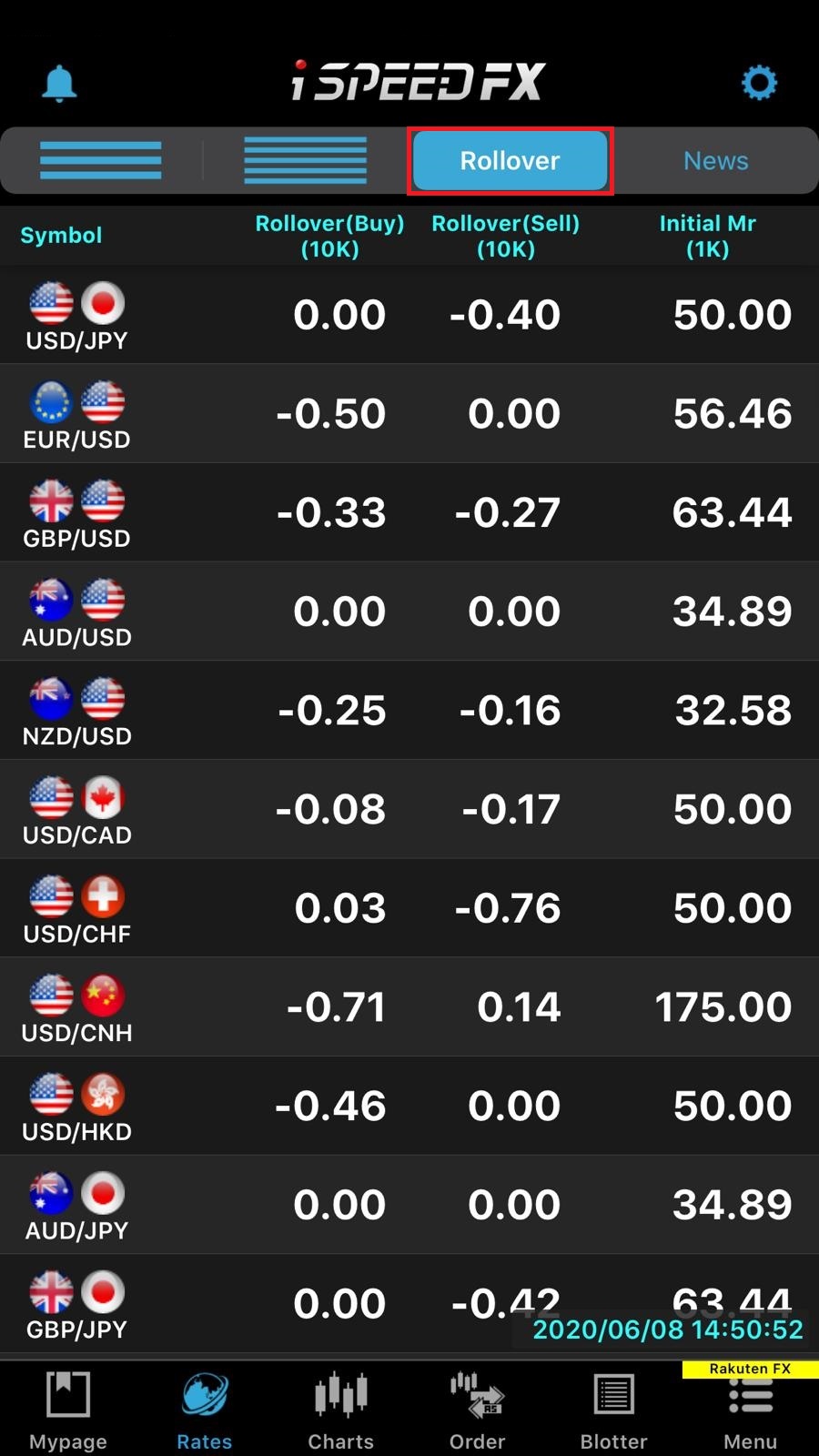 NEWS
Market news will be delivered in real time and free. You can check the market news at any time.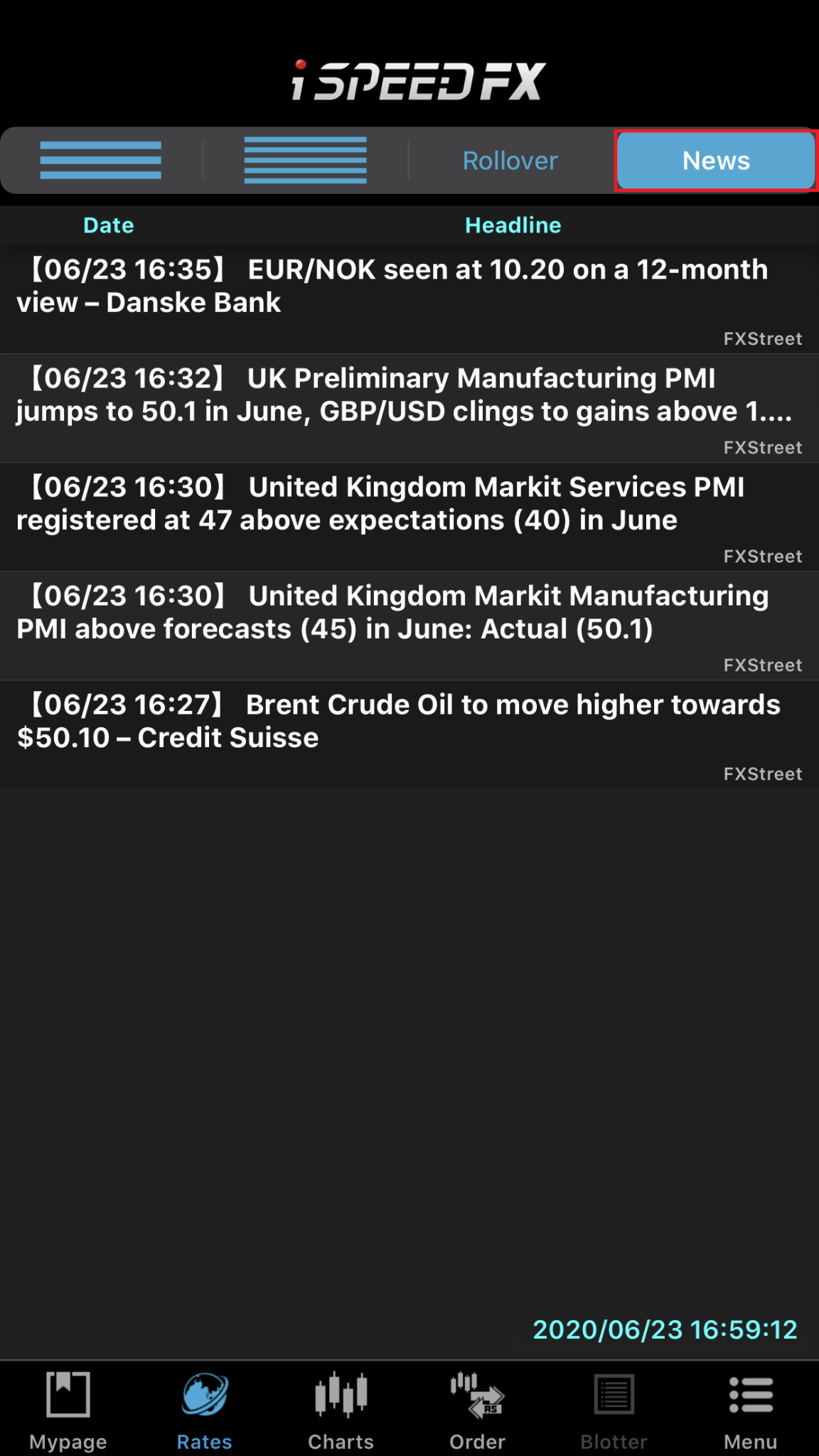 MENU
Shortcuts to different tabs of trading information, orders, account information, message etc.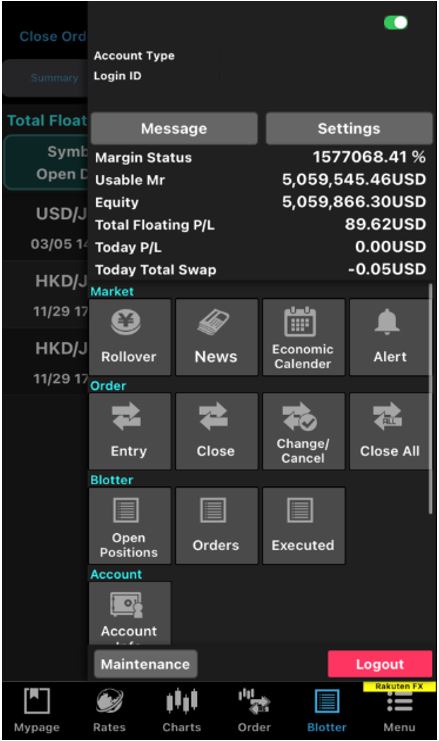 SETTINGS
Set your platform preferences, including language, rate frequency, Streaming, order amount/slippage, notification, change password etc.