The Trading Station§ software is your direct connection to the forex market. It's where traders buy and sell currencies and manage their accounts.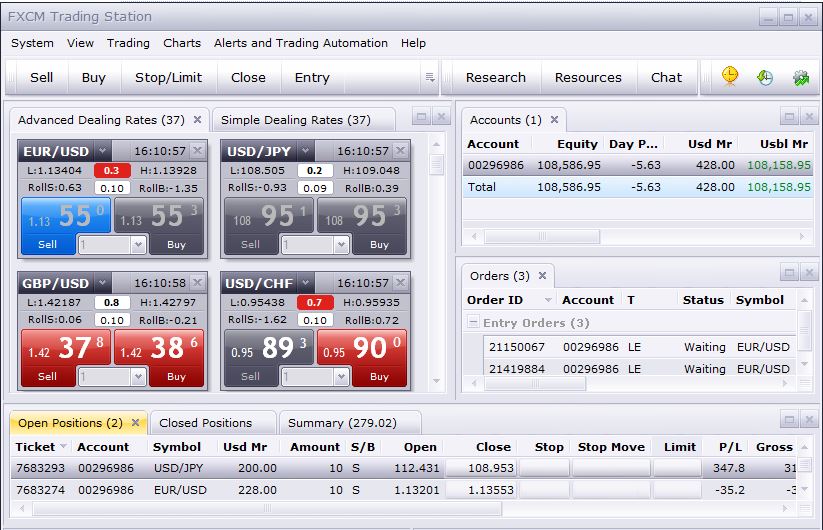 PLACING YOUR FIRST TRADE
Placing a trade is simple. All you need to do is click on the 'sell' or 'buy' price for the currency pair you want to trade from the 'Dealing Rates' window. Then simply confirm the order details and click 'OK'.